Author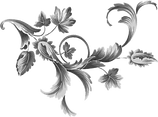 Hello!
My name is Karina and every single day I try on looks from different epochs. For me, fashion history isn't just a theory but it is my lifestyle.
All Ukrainian TV channels got the interview from me and called me the vintage expert.
Several years ago, I started a vintage blog on Instagram where I've been revealing the beauty of bygone era.
Today I invite you to discover the exquisite world of vintage together with me.